Speedo Waterproof "Laser Racer" Aquabeat Music Player Now at 2GB
|
Iriver Japan, makers of Speedo's music player Aquabeat has just launched last 14th of April their new model they call as 'Speedo LZR Racer Aquabeat.' It now doubled to a 2GB capacity that supports MP3 and WMA file formats.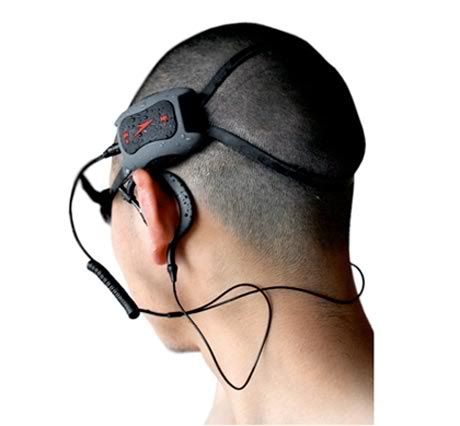 Aquabeat has waterproof capability that gears up your fishing and your water sports. Jet skiers, triathletes and regular swimmers may find this cool gadget entertaining which you can take it with you as deep as 3m. Though for obvious reasons, it's not for deep divers.
It actually has a USB storage class support that lets you drag and drop to transfer music plugged into a Windows 2000 OS, XP or Vista. Charging is through USB also that gives you up to 8 hours playback time.
As reported back at Impress, it's on released sale in Japan at  ¥12,800 ($128). If it'll ever come here at our native shore, it can have a good reception but not much of its price. Still, it can be one of your dream gadgets to put on the list.