Sony Launches In-Ear and Headband Bluetooth 2.1 Headphones
|
Sony has launched 2 sets of new Bluetooth 2.1 headphone. Though it hasn't made much change in style, Sony made it sure it'll give top-notch technology. Unhampered by echo or noise, it'll be as sweet as a love song or make you feel a solid classic thing banging with your head.
The name of the game for the two models is wireless and finger-tip controls. The DR-BT100CX is the in-ear headphones that include 3 sizes of silicon ear buds. It has USB for charging, which gives you 8 hours playtime.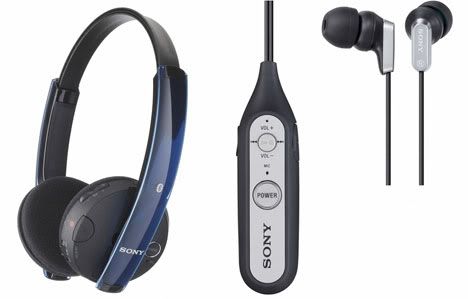 The headband headset is the DR-BT101 with a 30mm neodymium driver and USB charging that gives a better 12 hours playback time.
Bluetooth's getting a faster connection soon with its v3.1. But for the meantime, we're going to stick for a while with v2.1. Sony is making these headphones available right now for Europe market, though not too sure when it'll hit Asia.
[Via Pocket-Lint]