Skype Client For iPhone Launched Without Video Calls Yet
|
Skype finally and officially launched their own app for grabs for iPhone and iPod Touch. It's like ages for most Skype fans that for almost two years that iPhone existed, now's the only time it'll make it to sunshine. Though a few workarounds and third-party apps like Fring and IM+ for Skype had its share of making Skype services available on iPhone.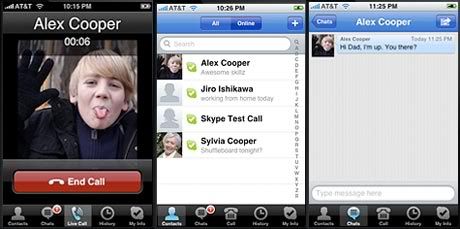 So, what do we have and don't have with this new Skype client? First, it brings you free Skype-to-Skype calls over WiFi, but not through 3G or even EDGE. (You can jailbreak your iPhone if you want to use it over 3G, though.) Of course, they still offer paid calls if you'll be calling to a cellular number or landline. Second, you can see who's online and practically chat, send and receive IM to your friends or contacts. Third, video calls not yet included. (Something to sigh about.)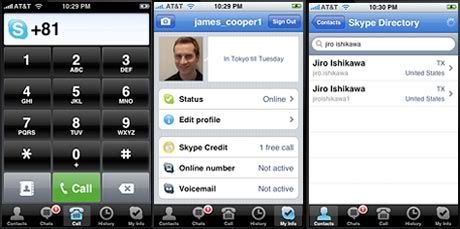 By the looks of it, Skype did fairly blend with the iPhone interface with five access buttons tapped straight to your contacts, chat page, call window, history and your personal info and setting page. It's good that they opt to have your contacts seamlessly work with your iPhone's directory. And you can notice that the dial pad is like your iPhone's dialer, too.
There are two notes to keep. One, you have to stay signed-in to receive Skype calls and chats. Two, only your 2nd Generation iPod Touch can handle Skype calls due to its microphones' support. But the rest of the iPod Touch can freely use the Skype chat.
Aside for countries like Canada banning the Skype client itself, or Germany which they say is about to, you can pretty well enjoy this alternative free calls under its new cloud.