Samsung W7900 Phone Projector Looks Pretty Cool And Promisingly Hot!
I had a look on a video of Samsung's recent (Show) W7900 phone that has a built-in micro projector. That'll be a 50-inch diagonal projection to your wall using 10 lumens DLP with a resolution of 480×320 pixels. It's quite cool to have this as a business and entertainment phone primarily because you can carry it in your pocket. Yup, it's a pocketable 0.7-inch thick one that can relatively be compared to a 0.5-inch iPhone. It can also be the next hot thing to mobile phones, though not the first to have such projector feature.
You'll have with it a stunning 3.2-inch (400 x 240 pixels) OLED display touch screen, a 5-megapixel camera with LED flash, running on a user-friendly Samsung's widget-based touch OS. It'll be out soon in Korea, though no news yet in the US or in any other Asian country.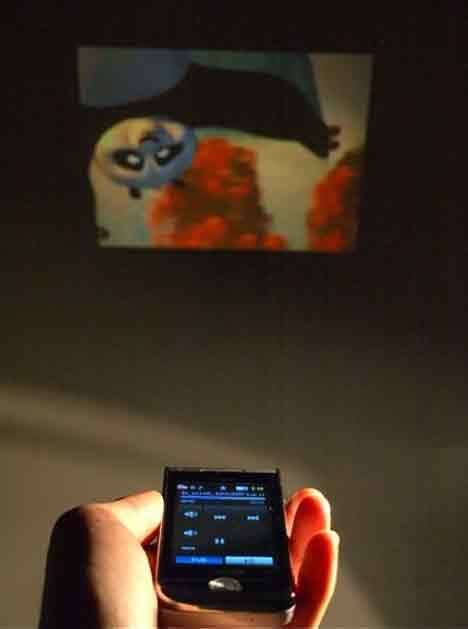 Practically you can use it anywhere to render business meetings and presentations using PowerPoint or get your videos on any surface. Other than your imagination that could limit its promising functionality, you may also have to consider battery life of course. It may drain fast especially if watching your favorite hour and a half movie. Good audio experience may be quite limited with your earphones, unless you bring along a good handy speaker to let your friends enjoy the movie with you. And heat insulation may also be an inevitable factor. You still have to put it back in your pocket after the movie, right? It may really be the next hot stuff! =)