Nokia 5800 XpressMusic Launched
|
Nokia finally launched their "first mass-market device with a touch screen" with Nokia 5800 XpressMusic. The "Tube," as it's known on its early developments is built on S60 5th edition smartphone interface. It features a sharper 640×360 resolution 3.2" widescreen display, a 3.2-megapixel camera, GPS, WiFi, 3.5mm jack, and a microSD slot with support for 16GB cards.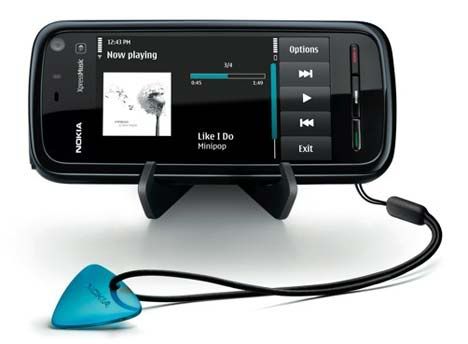 It's said to be Nokia's released contender to Apple's iPhone. Though Nokia have already forecasted a lowered market share on mobile devices in the 3rd quarter than the 2nd quarter of 2008 due to its tactical decision not to engage much with aggressive pricing of its competitors. It can be read indirectly, further as Apple's "heavily subsidized iPhone 3G" that was launched also on the 3rd quarter of 2008. Nokia would rather avoid a negative effect on their long-term profitability than to increase unit sales and capture a greater market share on the said quarter.
Nokia 5800 XpressMusic is set to be in the market worldwide starting with Europe this 4th quarter of 2008 with an estimated entry price of  €279.