New LaCie DataShare Encapsulates SD Cards Into A USB Dongle
|
LaCie have recently released the LaCie DataShare, a SD and MicroSD Dual USB card reader as their newest data access and shared fitting storage device in a capsule like design for both SD and microSD cards.

It primarily combines both form and function crafted by 5.5 designers firm. It lets you either make use of any Class 1 to 6 SDHC or microSDHC cards at hand to convert into a USB storage dongle key device or just turn it to a quick and portable card reader at High-Speed USB transfer rates of up to 480MB/s.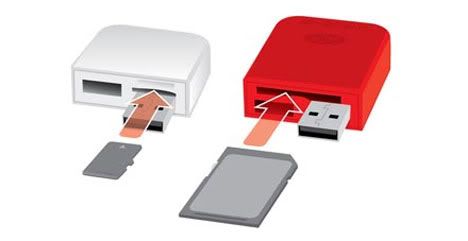 If you have upgraded your phone and have no use of your old SD cards, then this one helps you recycle it and not just for one card but at most two cards. Quite handy and solid than what is available in some popular CD shops, unless another knock-off would exist for a P100 or under.
It's priced at £9.90 back in Europe that is around P700 converted. Here in the Philippines, their distribution channel is with Millenium, though it's not yet posted in their site.