Microsoft Announces Windows Mobile 6.5 in September 2009 and WinMo 7 in 2010
|
Over a week ago, Microsoft CEO Steve Ballmer just announced the most anticipated Windows Mobile 6.5 and the devices it'll be built with would be out in the market September of this year. However, recently he also just announced Windows Mobile 7 to be out sometime next year. This one, in a way confirms what was reported from 'sources' a couple of weeks ago about WinMo 7 that it'll be on beta test this November, with the devices on April of 2010. That would be a quick release, not to mention just a few months of waiting period and you have a supposedly better WinMo among the two.
We've included here some photos we got from those who got the sneak peek and hands on back in the Mobile World Congress 2009 (MWC) of Windows Mobile 6.5 on a brand new HTC Touch Diamond2. It's still on beta, so much is to be said when the first handsets reach the market.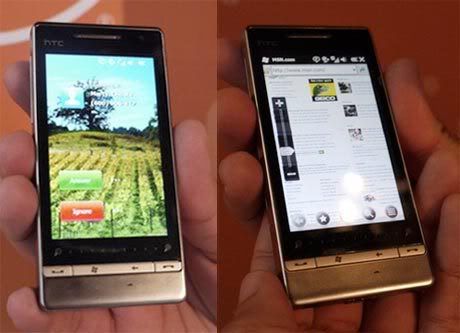 You'll notice a sleeker user interface, mainly hi-touch with a new unlocking style. The grid view for your programs is relatively changed into a honeycomb that you may scroll with your fingers up and down. Answering or ignoring calls also fits on your screen with a single flick gesture. It has an updated version of Internet Explorer Mobile browser, which also lets you zoom in and out as you explore. The address book seems to be standard, though the notifications got a better view. You can check out this video for further curious exploration.