Globe Launches Globe Load Tipid Plans With Free Camera Phone!
|
This is one of Globe's flexible offers, rewarding deals campaign. They've come up with a cheap plan for those who want to take control of their bills and monitor their call and text load usage. There are at least three (3) reasons that make this offer interesting and make you jump on it:
1.    It comes in 3 plans you can choose from plus you'll have a free camera phone! But you can subscribe for 12 or 24 months with or without the phone. You can also choose when you would want to receive your Globe Load Tipid either on the 3rd, 8th, 18th, or 24th of the month.
•    Load Tipid Plan 500 (w/ 85 free text per month)
•    Load Tipid Plan 800 (w/ 170 free text per month)
•    Load Tipid Plan 1500 (w/ 375 free text per month)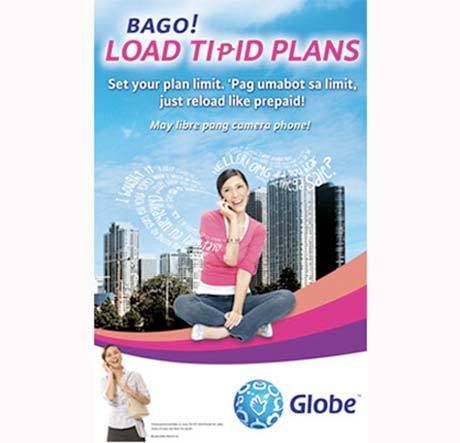 2.    You'll know when you reach your load limit because you have to buy prepaid loads (Globe Autoloads, Share-A-Load, Globe prepaid cards) to continue usage. The good thing is that your unused load or credits will still be carried over even to the next month.
3.    If you are already a Globe Prepaid subscriber or a Load Allowance Plan dependent, you can practically enroll your SIM or convert it to Globe Load Tipid Plans and keep your existing, sentimental or widely-known used Globe Prepaid mobile cell number.
This Globe Load Tipid Plans promo runs until the 31st of May.