Globe Gave Way for Unlimited Calls All Night for 20 Pesos!
|
Globe launched over a week ago one of their 24Ever promo, that is UnliCalls Nyt unlimited calling from 11pm to 6am. Yeah, you've read it right and it will only cost you P20!  It's available for the moment for Globe prepaid subscribers only. Aside for Globe-to-Globe calls, Globe-to-Touch Mobile (TM) is also allowed.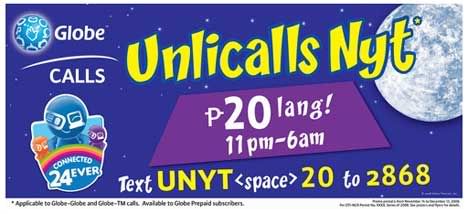 You just have to make sure that you have at least P27.50 before availing this promo and have to maintain at least P7.50 the whole 7 hour period upon registration to have as many calls you want.
To get yourself started, just text UNYT <space> 20 and send to 2868.
Well, for Globe postpaid subscribers you guys should just wait for further announcements if there's any. Though you can avail of Globe's Tawag236 all day. Just change your friends' Globe or TM first 0 to 236 + the other 10 digit number. It's P20 for the first 20 minutes and any minute beyond each call will only cost you P1/min.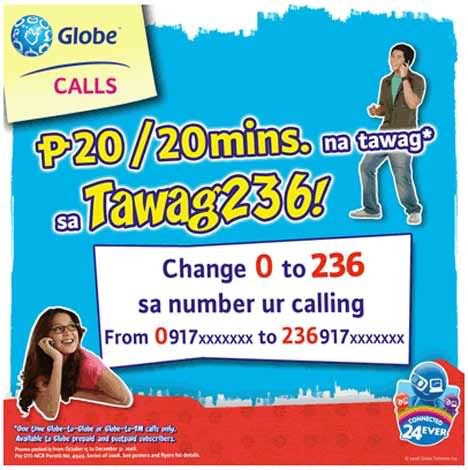 For more info and other cool promos, go to Globe.